PREPARE FOR A GREAT ADVENTURE OF LEARNING. YOUR FUTURE IS OUT THERE!
Are you between 18 and 29 years old? Would you like to improve your skills through motivation to improve your professional future? The FOLM project is designed to help you develop personally and professionally, through nature and innovative learning. The best bit? It's free!
What does it consist of?:
Phase 1 – Engagement and connections with Young People outside of employment, education and training.
Phase 2 – Outdoor Learning with expert trainers over a 7 day period where participants (young people between 18 and 29 years old) are taken on an outdoor journey to enhance their personal development and life skills.
Phase 3 – Coaches will then work with a group of 10 and hold individual face to face coaching to support them in progressing to Training, Education, Volunteer work and Labour Market. They will have access to the job matching online FOLM platform working with businesses and educational organisations. The coaches will continue to work with the young people for the following 6 months to support and assist if required along their final journey to employment.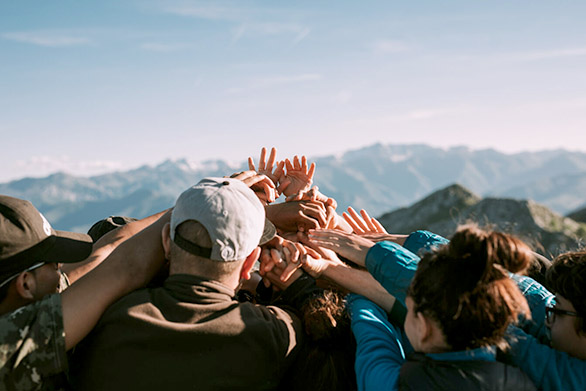 ADDRESSED TO
Young people between 18 and 29 years old, who are not currently in employment or full time education.
DATES
Starting dates of the next groups:
Soon.
LIMITED PLACES
The groups will be formed by a maximum of 10 people.
FINANCING
The FOLM Project is financed by Iceland, Liechtenstein and Norway through the European Economic Area (EEA) and the Norwegian Youth Grants Fund.
ARE YOU INTERESTED? BOOK YOUR PLACE:
Fill in the following form and we will contact you as soon as possible to confirm your place in this great adventure
Partners: